Title:
The Lost Love of a Soldier (Marlow Intrigues #4)
Author:
Jane Lark
Genre:
Historical Romance 18+ Regency Period
Publication Date:
July 17, 2014
Publisher
: HarperImpulse an imprint of HarperCollins
Event Organized by:
Literati Author Services
, Inc.
Synopsis
Young, naïve and innocent, Lady Ellen Pembroke falls for a young army officer. Paul has such an easy enchanting smile and his blue eyes glow, vibrancy and warmth emanating from him. She is in love. Captain Paul Harding, finds his attention captured by the beautiful young daughter of the Duke of Pembroke at a house party in the summer. Finding Ellen is like finding treasure on a battle torn field. His sanity clings to her; something beautiful to remind him that all in the world is not ugly. She's someone to fight for and someone to survive for when he is called to arms in the battle of Waterloo…
The Lost Love of a Soldier Excerpt
"Ellen?" Paul whispered her name into the night as he heard the rustle of frost bound leaves on the ground. His breath rose in a mist into the cold winter air. He was on the Duke of Pembroke's land. He'd not dared encourage her to take a horse, so he'd come close enough that she might walk from the house and find him. He waited at the end of an avenue of yews, out of sight of the house, in a place she could easily see him. His horse whickered, sensing something, or someone. "Ellen?" he whispered again. Still no answer. He stayed quiet. Listening. Wondering if she'd been caught as she left the house. He hoped not. If she'd been caught her father would give her no freedom. Short of leading a military assault on Pembroke's home, he would not be able to get her out then. The horse shook its head, rattling its bit, and snorted steamy breath into the cold air. The chill of the winter night seeped through his clothes. There would be a hard frost. He hoped she'd dressed in something warm. He'd have to buy more clothes for her before they sailed. She would need garments to keep her warm in the sea breezes she'd face on their journey to America. There was another sound. "Ellen?" "Paul?" How did this woman manage to make his heart beat so erratically whenever he saw her? He could run into battle and not be so affected. She looked even more beautiful in the dark. Ethereal. A band of silver light reached through the scudding clouds and caught her face. He let go of the horse's bridle and instinctively moved forward. He'd never held her. In the summer there had been no moments alone, she'd been strictly chaperoned and even when she'd come to meet him she'd brought the groom and her sister. When they'd met a fortnight ago, she'd still brought a groom. For the first time they were alone. "Ellen." He stepped forward and embraced her. In answer her arm came about his waist. It was the most precious feeling of his life. He would always remember this day. She was slender and delicate in his arms. She slipped free, but he caught her nape and pulled her mouth to his, gently pressing his lips against hers. It was her first kiss, he knew; he could tell by the way her body stiffened when he'd pulled her close. He let her go, a tenderness he'd never known before catching in his chest. "Come." He took the leather bag she carried. "Will you ride before me, or would you rather sit behind my saddle and grip my waist?" "Would it be easier if I ride behind you?" Her voice ran with uncertainty. She was giving up everything to come with him. "Do what feels comfortable for you, Ellen." She nodded, not looking into his eyes. "I would prefer to ride pillion." "Then you shall." He warmed his voice, hoping to ease her discomfort. Turning to the horse he slipped one foot in the stirrup, then pulled himself up. "Did you have any difficulty leaving the house?" "No, the servants' hall was quiet, and the grooms had all retired." He rested her bag across his thighs, then held a hand out to her. "Set your foot on mine and take my hand. I'll pull you up." He watched her lift the skirt of her dark habit and then the weight of her small foot pressed on his, as her gloved fingers gripped his. She was light, but the grip of her hand and the pressure of her foot made that something clasp tight in his chest, and the emotion stayed clenched as her fingers embraced his waist over his greatcoat. He shifted in the saddle, his groin tightening too. A few more days. Just days. He had been waiting months. As he turned the horse, Ellen's cheek pressed against his shoulder. "Did you tell anyone you were leaving? Your sister? Or your maid?" "No, I did not want them to have to face Papa knowing the truth. He would be able to see they'd lied, and then who knows what he might do." Paul urged the mare into a trot as Ellen continued. "He made me spend the day on my knees reading the Commandments because I refused to marry the Duke of Argyle." "Today?" He wished to look back at her but he could not. Her father had been diabolical to Paul, sneering as though he was nothing when he'd done the decent thing and offered for her. He could not imagine the way Pembroke treated the girls. He had to get Ellen to Gretna before her father caught them, so she never had to come back and face his retribution.
T
his was a really challenging book to write for me. But I loved writing it.
H
istorically it needed to be correct, as the story follows Captain Harding on his journey towards the battle of Waterloo.
E
llen, who fans of the series already know, is very different in this story, very young and naïve, and in love, but her feelings are the idyllic view of a youth. She grows up as the story unfolds.
L
ost Love - I would say - leans very heavily towards historical fiction, far more than the other books in The Marlow Intrigues series, because I have kept the time line and political setting true to the period.
O
f course I also had to ensure that the characters reflect the elements readers know of them from both Ellen's story in The Illicit Love of a Courtesan, and John's in The Scandalous Love of a Duke.
S
oldiers are by nature disciplined, and very self-controlled, and as I always do in my books, I have honoured the true individual personality of Paul, so you will find this is a very different book again. All the Marlow Intrigues are different because I don't want to portray standard caricatures of people, but real people with individual personalities.
T
he story begins in the summer of 1814, two hundred years ago precisely, when the 52nd (Oxfordshire) Regiment of foot
were in reality back in England having spent years fighting in the Peninsular War, in Europe.
L
ife then was very different to life now, but emotions, feelings and thoughts which people experienced were the same as we have today, and I really aim to give people that sense of connection with characters in my writing.
O
f course the words we use now, and the words they used then, have changed, so developing the connection I mention above means I do deliberately break some other historical author's rules and use more modern words, because to me the story is about your experience as a reader, not me trying to prove I know all the historically correct evidence. So it will give you an essence of being in a historical setting, while hopefully making you not feel detached from that because you don't feel the words flow, or cannot understand them.
V
ery important to me in this story, was to not detract from The Illicit Love of a Courtesan. I know many readers absolutely love that novel. You can read the books in any order, they do stand alone – the twists will just unravel in different ways, but, without giving away the story, I wanted the relationships in The Illicit Love of a Courtesan to keep their overwhelming intensity, and so my other challenge in The Lost Love of a Soldier was to develop a story which had intensity but a subtlety which left the powerful emotional story of The Illicit Love of a Courtesan untainted. Hopefully, from what readers have told me, I have achieved that.
E
xploring the truth behind this story was something I really enjoyed and I guess the emotion of knowing I was writing something people went through comes out in the book.
O
f course I have a lot of respect for men who serve in the military, I have spent much of my career working alongside them, and I wanted to honour our service men in this story, so it is dedicated to them
F
or me what I loved about writing this story, was that I was able to give Paul's character a real depth.
A
nd I gave him an essence which, I think if people then re-read the series – or read the later books after the prequel, it will change the perspective of these books too.
S
o for me this was a labour of love.
O
bsession, is a word I would use for myself, when I am creating my historical stories, I really become invested in the stories, and that probably tells in the depth of my writing :D
D
eveloping this story, inspirations came from all over the place, including when I stood at the end of an avenue of yews at Kingston Lacy, and suddenly a sense of Paul waiting there just came to me, with his horse, waiting for Ellen to slip out of the house, so they could elope. To see all the inspirations take a look at my
Pinterest
board.
I
f you follow my work you may also spot some of the scenes inspired from the writings of a courtesan, of the era, who had an affair with a soldier. I do love to draw my inspirations from facts written by people who lived during the Regency period. It enables a far more realistic story.
E
arly last summer I even travelled up to Gretna Green to see what Greta was really like, so my descriptions of Gretna are based on fact not fiction, as much of The Lost Love of a Soldier is.
R
emember those that really had to endure the battle of Waterloo, June 18, 1815.
Purchase Links
About the Author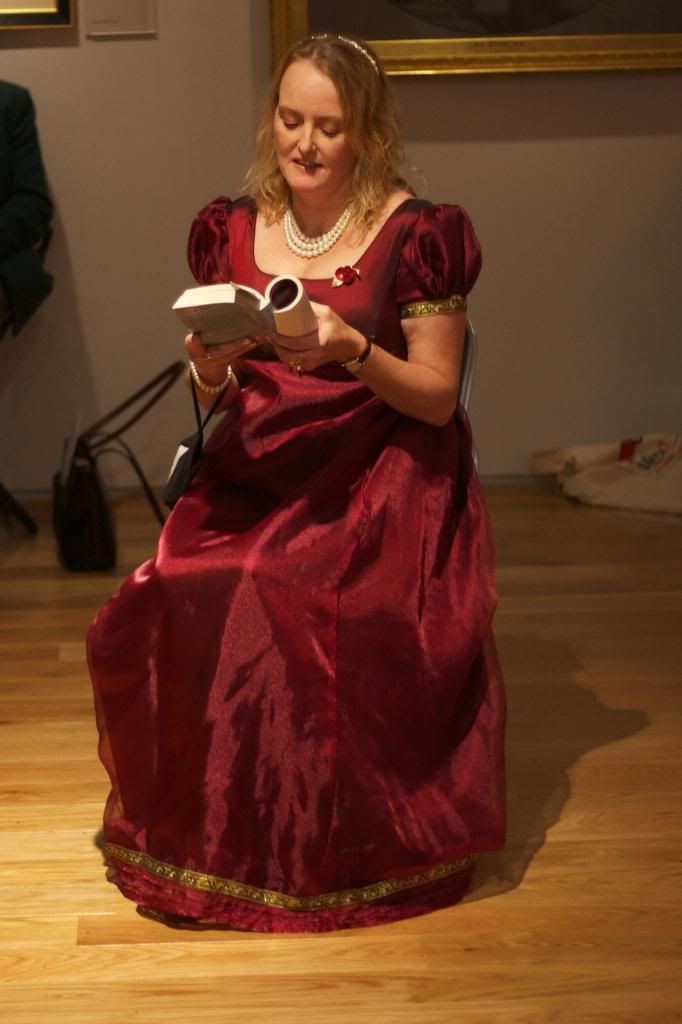 Jane is a writer of authentic, passionate and emotional Historical and New Adult Romance, and a Kindle top 25 bestselling author. She began her first historical novel at sixteen, but a life full of adversity derailed her as she lives with the restrictions of Ankylosing Spondylitis. When she finally completed a novel it was because she was determined not to reach forty still saying, I want to write. Now Jane is writing a Regency series and contemporary, new adult, stories and she is thrilled to be giving her characters life in others' imaginations at last. You might think that Jane was inspired to write by Jane Austen, especially as she lives near Bath in the United Kingdom, but you would be wrong. Jane's favourite author is Anya Seton, and the book which drew her into the bliss of falling into historical imagination was 'Katherine' a story crafted from reality. Jane has drawn on this inspiration to discover other real-life love stories, reading memoirs and letters to capture elements of the past, and she uses them to create more realistic plots. 'Basically I love history and I am sucker for a love story. I love the feeling of falling in love; it's wonderful being able to do it time and time again in fiction.' Jane is also a Chartered Member of the Institute of Personnel and Development in the United Kingdom, and uses this specialist understanding of people to bring her characters to life.
Connect with the Author:
Blog
|
Facebook
|
Twitter
|
Pinterest
|
Website
Giveaway
This giveaway, includes an antique English necklace worth £150, plus signed copies of The Illicit Love of a Courtesan The Passionate Love of a Rake And The Scandalous Love of a Duke
a Rafflecopter giveaway