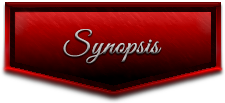 Erotic Romance ~ BDSM and D/s Elements ~ Rubenesque ~ Regency Historical ~ Character Driven ~ Drama ~ Angst ~ Shy Heroine ~ Three Novel Length Stories
He is her most dangerous temptation and now he is demanding her submission. Dare she take the risk?
Trust Me is the sequel to A Measured Risk
Erotic Romance, Regency Historical, Light BDSM and D/s Elements, Rubenesque / BBW, Character-driven Story, Shy Heroine, Angst, Drama, Novel Length Anne and Jon's love was born in isolation. Now necessity has thrust them back into Society. Will their fragile bond survive the strain of slander and scandal? All of Mayfair is staring at her and wondering if she is insane. Anne Lloyd, the new Countess of Ruel, thought she'd finally begun to heal from having witnessed the terrible death of her first husband. But, from her new husband's grandmother to his ex-mistresses, it is all that is on everyone's lips. What scares her more than the potential social ruin is that even she isn't sure they aren't right. There are times when it seems that the bloody battlefields of Europe were easier to navigate than the so-called civilized graces of Society. Jonathon Lloyd, the Earl of Ruel, has commanded men on the battlefield and women in the ballrooms and bedchambers with his dominant personality. It tears him apart that he can't command his wife's terrors to go away. To top it off, he has to battle his grandmother, for Anne's acceptance as the new Countess. There are those who will stop at nothing to tear apart the fragile bond between the newlyweds. As external foes close ranks, Anne is pushed to the wall and forced to face the enemy within and to learn to have faith in herself before she can give herself fully. And Jon must come to grips with what it means to be truly vulnerable in love. Can Lady and Lord Ruel learn to trust other each enough to keep their love, and her sanity, intact? Erotic Romance ~ Regency Historical ~ Light BDSM and D/s Elements ~ Older Woman, Younger Man ~ Former Courtesan Kept Woman ~ Novel Length ~ Part of a series but may be read as standalone. Rebecca is in grave danger. Accused of murder and blackmailed by a vicious, powerful aristocrat who demands she help ruin the noble protector she once loved, common-born, gentle-natured Rebecca is in desperate need of help. From the shadows steps forth a man offering her aid--a man she rejected years ago when he was but a youth. Now he appears before her utterly changed, no longer a boy but a man with a dark, mysterious past. How can she trust him? Yet with her time and options running out, how can she not trust him? Stephen Drake lost Rebecca long ago. Back then, he was too young to keep a woman like her. Now a spy for the Crown, he has power, funds, a title...and he's been assigned to follow Rebecca. But thoughts of his mission fade to the background as his old passion for her flares and his darkly erotic side--one he's fought to keep hidden for many years--awakens with a vengeance. This time, he is determined to possess her forever. But as danger surrounds them, the two lovers must face secrets that could destroy them and the fragile trust they've built.